Tuesday, May 17, 2005
DARTH WATCHER
I thought I'd be spending Monday night watching Star World like I usually do. But then, by a glorious twist of fate and an extra set of advance screening tickets, I ended up sipping white wine and eating little sandwiches with friends next to a table of models.

Then, we got to plop our butts on VIP seats (after we kicked out authentic VIPs in their nice VIP clothes - such was the awesome power contained within those tickets), and we got to watch my favorite ex-Jedi: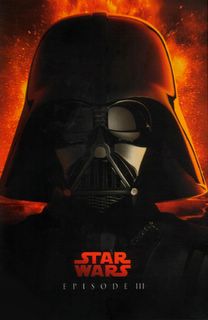 This particular set of perks sure cheered me up. The way that the Star Wars logo and the blaring theme followed by the crawling prologue always cheered me up. Even for Episode I.

So Tanya and BJ (and, of course, Eclectic Curiosity who introduced me to them), if ever you find your way to this blog, you have my thanks.
Oh.

And may the force be with you.